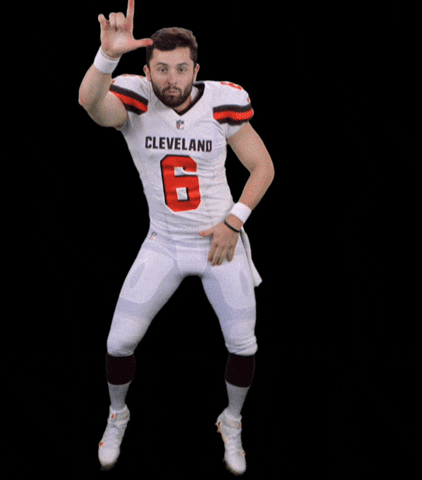 I would like to start this post by saying that coming into this draft, I only liked two of the "Power 5" QB's. Those two were Baker Mayfield and Lamar Jackson. I am convinced that those two will be superstars in this league. Last night, Baker had his coming out party on Thursday Night Football. Lamar Jackson's coming out story is a tale for another day of "I told you so" once he torches a defense for 400 total yards. For now though, we're on the train of Big Dick Bake.
I want to say that I apologize to the Jets fans on this blog….  but last night Baker whipped that thing out and had his way with your emotions. Since the Browns last win:
Over 600 days of misery
More than 85 weeks of torture
Over 21 months of sad puppy dogs
19 consecutive games without a win
All of that was wiped away in one half by a walk on, Heisman trophy winning, #1 overall pick. No other player in history can list that same resume. NOT ONE.
When he entered the game, you felt the momentum swing. The home crowd erupted as their savior came in. From that moment on, there was zero doubt in my mind that the Browns were going to win the football game. The swagger, the leadership, the headband. I love the kid and everything he brings to the game.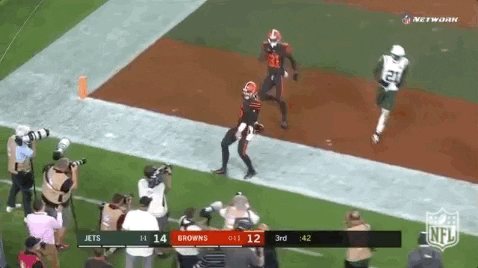 He made all of the throws, he made all of the reads, and he passed all of the tests. Baker Mayfield is as real as it gets folks. It's time people start to realize, these aren't the same old Brownies.