I am absolutely infuriated.  I mentioned in my Meet the Writer post that I become a pessimistic prick when it comes to the Cowboys but I am absolutely in the right on this one.  The trade between Dallas and Oakland today was an Andre and Pete level trade raping (if you've never seen the League, you won't understand my reference).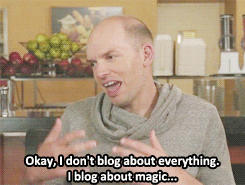 The Cowboys for some ungodly reason traded their upcoming 1st round pick to the Raiders for Amari Cooper.  For those that don't know…. A 1st round pick is considered one of the most valuable pieces in a trade in the NFL.  A team usually only surrenders that pick for a franchise changing level of player.  Not a slightly above average receiver that features as one of only two players to have a drop percentage over 12% (the other is Dez Bryant. Now I see why Dallas wanted Cooper!).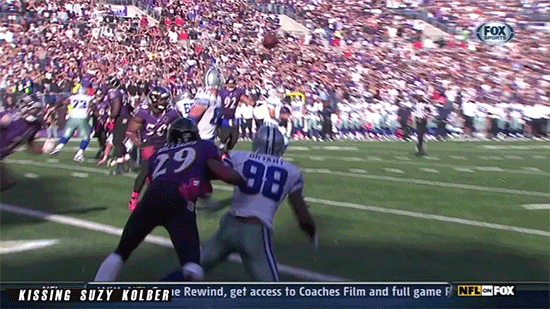 I do understand why Dallas has done this.  Our wide receiver play outside of Cole Beasley and specks of hope from Michael Gallup has been pretty well atrocious.  Cooper will also take some attention from the opposing defense which will be good for Zeke and the run game.  BUT, that does NOT make this a good trade.  This is an "Ok" trade if Dallas only surrendered a 4th round selection, but they didn't.
For comparison sake, the Cleveland Browns sent a 4th round selection to the Dolphins for Jarvis Landry.  Who happens to have the most receptions in the NFL in the last 4 years. That would make him one of the best in the game, and he was traded for a 4th rounder (yes, I realize there was a second pick in the trade too but it was the next seasons 7th….).  Want one that might be better?  A few weeks ago, the Patriots traded a 5th round pick to Cleveland for Josh Gordon, who granted has skeletons in his closet, but happens to be one of the best talents in the league.  Also, in that trade, if Gordon doesn't play 10 games for New England, they get a 7th round pick back from Cleveland.  And yet, WE SENT A FIRST ROUND PICK TO OAKLAND FOR A SLIGHTLY ABOVE AVERAGE RECEIVER.
Want some more?  This is the 3rd time that Jerry Jones has traded at least one 1st round pick for a wide receiver.  And EVERY SINGLE time, it has gone down hill for Dallas.  The first was when he traded two 1st round picks to Seattle for Joey Galloway.  Galloway did next to nothing for the Cowboys while he was in Dallas.  After some research, I found out that the Seahawks used that pick to take future MVP of the league Shaun Alexander.  Dallas could've used him a bit considering Emmitt was on his way out.  That second trade you ask???  Well, it was for none other than Roy "Alligator Arms" Williams.   Jerry sent Detroit that years 1st, 3rd, 6th, and next years 7th for Williams in what might be the worst trade in Cowboy history.  This one is not as bad as those, but when you look at the level of talent being swapped for less than what Dallas gave up, this trade is REAL bad.
Want one more that really grinds my gears about this?  Jerry refused to trade a 2nd round pick to Seattle in exchange for Earl Thomas, who is arguably the best Safety of this decade.  A position that Dallas could really use help at (you put Earl Thomas on that defense and it's one of the leagues best).  But no, Jerry said a 2nd was too much for a Pro-Bowl player that WANTS to be in Dallas.  But a 1st round pick for a SLIGHTLY above average Wide Receiver with mediocre hands who's contract is up in a year is worth it!?
Stop reliving the glory days Jerry.  Jimmy Johnson isn't here to bail you out like he did in the 90's.  Stop living off the success of the past and acting like Dallas is this untouchable franchise that's better than everybody else.  It's been 22 years since this team was the best in football and since then, this team has looked like a joke more times than it's looked dominant.  You're a hell of an owner with the richest franchise in sports, but you are the lousiest General Manager in the league.
I was going to write up a post about my sports teams spoiling me as of late.  The Red Sox are in the World Series, Liverpool is unbeaten in Premier League play and Champions League play, the Devils are 4-2 looking primed for a great season, Texas has won 7 in a row and are ranked 6th in the country, and the Celtics are 2-1 and probably the best team in the East.  Leave it to the Cowboys to ruin my mood and ruin my string of spoiled fandom.  None of my other teams bring the level of sadness and frustration that Dallas brings me.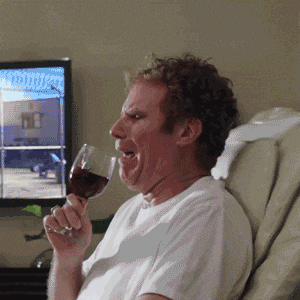 It's always the Cowboys that tug on my heart strings trying to break my heart.  Always.