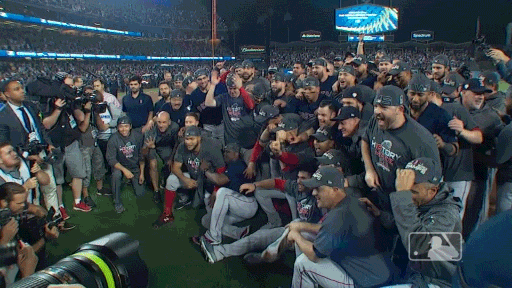 I am on Cloud 9. I can't even describe the feeling. Non-sports fans or even casual sports fans don't understand the feeling that we go through. In fact, that's the one thing that drives me nuts… "Why are you saying 'we', are you on the team?" No bitch, I'm not but I go through the same emotional hardships as the guys on this team. I am a die hard sports fan. When they struggle, I struggle. When they triumph, I triumph. WE struggle, WE triumph.
You see, I have sat back for years and said, "Just wait. Wait on these guys we've got coming up." When the Sox won in 2013, I was ecstatic obviously because of the Championship win but also because I knew the level of talent in the farm system. I was a fan of the guys that won this championship before most fans even knew who they were. That's why it made this championship that much better. I have followed the following players since their inception with the club…
Mookie Betts, Andrew Benintendi, Xander Bogaerts, Rafael Devers, Jackie Bradley Jr, Blake Swihart, Christian Vazquez, Eduardo Rodriguez, Brian Johnson
Yes, ALL of those players listed with the exception of E-Rod are home grown talents, and even E-Rod was a prospect trade with Baltimore.
To see their growth from young prospects to World Champions is indescribably rewarding. I loved the signing of Alex Cora to lead this club and I trusted the moves of Dave Dombrowski in the offseason and midseason. So, all of these young players I've been watching grow mixed with some big Free Agent acquisitions and a brand new manager set up for an exciting season. And what'd the team do to live up to the expectation? They exceeded it and comprised the best Red Sox team ever and arguably the best team in MLB HISTORY. Don't believe me? (I know Spring Training means "nothing") but, they had the best record in Spring at 22-9, they were the best team in the Regular Season with 108 wins, and finished with an 11-3 record in the Postseason against a 100 win Yankee team, a 103 win Astros team, and the National League champion Dodgers. That is an insane resume and it's because of the talent level and camaraderie that this club possessed.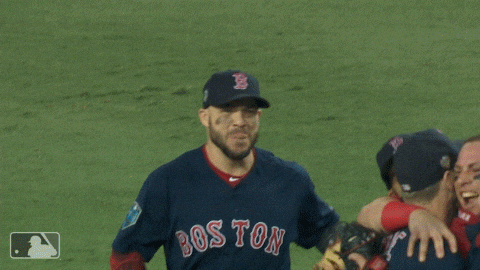 It takes a team to win Championships but individual efforts never hurt. I want to congratulate Steve Pearce for his MVP level performance. He was phenomenal and came up so big in the biggest moments. But, this is going to be more about somebody who didn't win the award. I want to congratulate David Price. The fact that David Price was able to stare the adversity of his playoff struggles right in the face and conquer that and lead this team's pitching staff was incredible. Not only was he great on the mound, this guy was truly the leader of the clubhouse for the pitchers. He went 2-0 in the World Series and came on in relief in another and was up in the bullpen to pitch in others if needed. He gave every ounce of energy and effort that he had to this team and to this fan base. In my opinion, he was the MVP of this series in a series filled with guys that were deserving. Congratulations on leaving that part of your career in the rear view mirror David, you'll never hear about those postseason struggles again.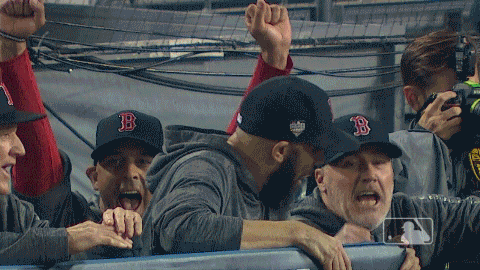 Myself and the rest of Red Sox Nation are on top of the world today and for the next few months because of the success of this beautiful band of brothers. So, if you need me, you'll find me celebrating the 4th Championship in 15 years for the team of the 21st Century.
P.S.- Manny Machado is nothing but a dirty and arrogant prick who only cares for himself (but fuck is he talented). The final out to lose a World Series could not have happened to a nicer guy.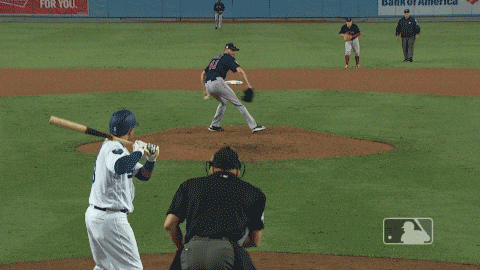 P.P.S.- Do not EVER play that garbage victory song in the confines of Fenway Park again.
The rivalry is back, and as of this moment and into the foreseeable future, belongs to the Boston Red Sox. CUE THE DUCKBOATS!