This team really tugs on my heart strings. The same team can not manage to show up on the field in back-to-back weeks. Actually, I should clarify that, the defense shows up EVERY week which is something I haven't been able to say in a long time, while the offense seems to lose its identity in the few days after a win. Granted the loss of Frederick is a huge part of that, but from a physical standpoint, big Joe Looney is holding his own. I'm not sure if it's a play calling problem or an execution problem but it's getting hard to watch this team without screaming obscenities at the TV. I feel like a Jets fan.
Let's recap what Dallas has done this season shall we?
Lose a heartbreaker to the Panthers because the offense couldn't put up points.
Beat the then "Super Bowl Contender" Giants up at home, dominating on the defensive side of the ball and executing on the offensive side of things.
Lose a game against Seattle that they should have won but didn't show up for. Seattle was not nearly the team Week 3 as they are right now.
Win a close game against the Lions who have been about as consistent as the Cowboys have.
Okay, so we're 2-2 and for arguments sake, could be 4-0. Could be worse right?
Lose an OT thriller to Houston in a really good game because DeAndre Hopkins whipped his "Big D" (God, I crack myself up) out on Dallas in OT.
Win in a thrashing of Jacksonville at home because of the execution on both sides of the ball.
Lose by 3 to Washington because of dumb penalties and coughing up the football.
But WAIT, WE TRADE A 1ST ROUND PICK FOR A RECEIVER. HE'LL BE THE OFFENSES SAVIOR.
That went all well and good until we missed the opening drives FG on a chip shot and then threw a pick in the endzone because of forcing the ball in double coverage to that same savior. A game that could have been 17-0 with all the momentum drained from Tennessee was instead 7-7 and Tennessee rolled in the 2nd half (At least they beat up the Pats Sunday, which made this look a little better). Let's also mention that they not only lost this game, they lost it AT HOME, COMING OFF A BYE. That's almost as bad as walking the opposing teams pitcher.
If you're keeping score at home, that made Dallas a 3-5 football team entering this week.
The sad thing is, I knew Dallas would beat Philly this week. The sadder thing? I wasn't even excited about it. I knew that this would be the game we would win. The one we're not supposed to and yet we do to give us fans false hope, to break our hearts again the next week.
So now Dallas is 4-5, and 2 games out of the division with another game against first place Washington around the corner. In a way, I could genuinely see this Cowboy team winning the NFC East at 10-6 or 9-7 because of how beat up Washington's offensive line is, but then again, I could also see this team finishing 6-10 because of their inconsistency.
In fact, I'll go out on a limb right now and say, Dallas wins their next 3 games to get to 7-5 and give the fans every ounce of hope and yes, that includes defeating the Saints Week 13. Then, they'll lose 3 in a row including losing to the Bucs, and finish up with a win over the Giants to finish a tremendous 8-8. Maybe I'm just pessimistic…. or maybe, I've seen this story too many times as a Cowboy fan. But hey, at least we'll be able to rebuild some more starting with a decent first round pick!….. Oh wait.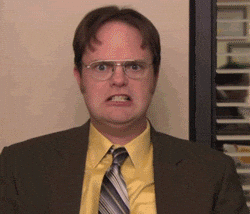 P.S.- I'm still salty about that trade if you couldn't tell. But, maybe the Cowboy offense from two years ago will show up the rest of the season and we'll be an unstoppable force. And maybe, I'll stop being so pessimistic about the Cowboys. I'll be hammering the under on both of those.