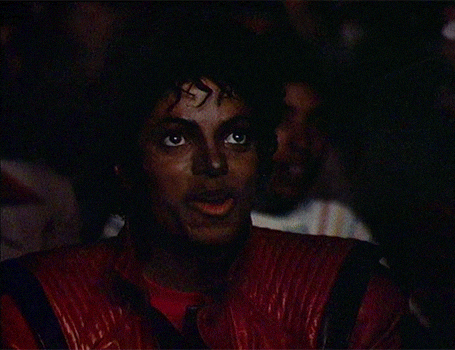 One of the greatest Heavyweight boxing bouts of all time has been surrounded with controversy in the media world because of the result… But was a draw really that controversial??
Before I really get into this discussion about the fight, I want to say that the judge that ruled this fight in favor of Wilder, EVEN WITHOUT THE 2 KNOCKDOWNS, should be disciplined. That's absolutely atrocious.
Anyway, the public is in uproar screaming screw job this and blow job that. There was no screw job in the Staples Center Saturday night, but I'm sure the latter were in abundance with it being LA and all. You have to remember, there is no set way to judge a fight. Some judges credit defensive fighters more than others, who lean in the direction of a fighter pressing the action. See the potential for problems here? Fury was defensive on Saturday night, counter punching and slipping big shots while Wilder was pressing the action constantly looking to end the fight. One judge gave the fight to Fury, one gave it to Wilder (which is perfectly fine if it was because of the knockdowns, but it wasn't. 115-111 in favor of Wilder is so bad), which left the third and final judge to be the deciding factor. This judge scored the fight nearly identical to how I scored the fight.
And yes, I wrote down the scoring of the fight while I watched it, it's what I do. Eat me.
ROUND 1
Fury took this round with some counter punches and seemingly surprising Wilder with his ability to box, despite being one of the best. It was a tight one, that could have swung either way, but Fury is my pick here.
10-9 Fury
ROUND 2
Wilder gets the nod from me in a close second round. He bounced back with some quality shots while dictating the pace. As I said though, these first two rounds were relatively interchangeable. Each could have gone to either fighter.
19-19 Draw
ROUNDS 3-5
I'm bunching these rounds together because they were controlled by Fury. It appeared to be a fight that would be dominated by Fury's superior technique. He was moving and counter punching so well that it left Wilder swinging wilder and wilder(Get it??), with each punch only finding air.
49-46 Fury
ROUND 6
This was another close round and I know many gave it to Fury but I leaned in the direction of Wilder. He dictated the pace and was able to effectively break through the defense of Fury to land some of his first bigger shots.
58-56 Fury
ROUNDS 7-8
Both of these rounds found themselves in favor of Fury with the seventh being closer on the cards than the eighth. At this point, I knew Wilder needed a KO to win the fight, but Fury was fighting way too perfect in the fight. Or was he?
78-74 Fury
ROUND 9
This round is where the entire complexion of the fight seemed like it was going to turn. Wilder finally landed one of the combinations he had shot for all night and dropped Fury. Fury was able to answer the 10 count but was unable to slow down the attack from Wilder, which continued throughout the round. Wilder earns a 10-8 in this one.
86-84 Fury
ROUND 10
Wilder came out gassed from the barrage he put on display in the ninth. Fury boxed his face off in this round and I was ready to count out Wilder all together.
96-93 Fury
ROUND 11
Wilder came back in this round like a true champion to win a close and super important round. He knew he was down on the cards and needed to put Fury out to win the fight. He kept up the pressure and landed throughout to win the round.
105-103 Fury
ROUND 12
This final round damn near shut down social media. Wilder came out with momentum from the eleventh knowing he was down on the cards but more importantly, he had chinked the armor of Fury. Wilder landed a combo on Fury that put him on Pluto. I mean, he was OUT. And then at the count of 5, Fury rose from the dead like the fucking Undertaker and answered the 10 count. Fury survived the round but more importantly survived the KO from Wilder who thought the fight was a wrap. This round was huge because it gave Wilder another 10-8 round which completely evened the scorecards.
113-113 DRAW
And I get it, a draw is like kissing your sister but with how good this fight was, I'd say it's more like kissing a really hot step-sister(thanks Billy Bob Thornton).
So, the fights a draw on my unimportant scorecard and on the important scorecard. Fury did not get robbed and Showtime did not rig the fight in favor of Wilder.
I've got a few things to take away from this fight if you've made it all the way through this long post which just hit 790 words.
Holy fuck is Tyson Fury a talented and tough English bastard. But, with how much he'd been through in the past year and a half, you can't really be that surprised.
Wilder is a true champion. The fact that he was outboxed for the majority of the fight and was still able to fight back and win 3 of the final 4 rounds including a couple of 10-8s??? That's an All-American monster we can be proud of.
This draw means they can run it back and we get to enjoy the fight all over again, unless Fury hangs up the gloves again. If we get the rematch, Wilder wins. Fury put on one of the best performances of his career, while Wilder was nowhere near at his best. It'd be a different fight the second time around.
If they do in fact run back the fight, it means Anthony Joshua can continue to avoid the inevitable super fight between himself and Deontay Wilder. You can't hide in the UK forever champ.
All in all, this fight was tremendous. I'm big fans of both of these guys…. actually they're the only ties to boxing I still have outside of knowing Vasiliy Lomachenko is filthy and Anthony Joshua is a bitch.
I tip my cap to Tyson Fury and Deontay Wilder. Most entertaining and talked about boxing fight(besides Floyd and Conor) Stateside in a long time.