New topic idea. The origins of fandom. Every fan has an origin story. That moment or just a memory that made them a fan of the team they're so deeply passionate about. My Red Sox story is not the same as most because of how little I was when I became a member of the greatest "Nation" in sports.
I was 6. It was the summer of 2003 but I couldn't tell you the exact date. The Red Sox were playing the Yankees. All I really knew about the Yankees at that time was they were from New York, won a lot, and probably 75% of my hometown were Yankee fans with the other 24.9% being Met fans. But, I could care less about that home team bullshit that some people buy into. There were 2 players on the Red Sox that I could not stop watching. A charismatic right-handed left fielder who turned out to be one of the greatest hitters of this generation and a big, lovable left hander who turned out to be the greatest Red Sox player of all time. If you couldn't decipher those clues, the two players were Manny Ramirez and David Ortiz. I don't remember many details from the game, I mean I was really young. But, I remember Manny and Big Papi absolutely crushing the Yankees that day with a few home runs and I was hooked on how good they were, but also how much fun they had while doing it.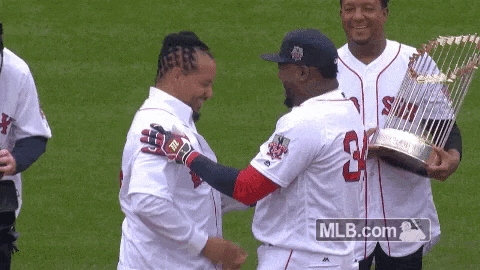 My love for the team has only grown more and more and the hatred that I shared for the majority of Yankee fans is one of the bigger reasons why. There was nothing quite like getting in a sports argument with a Yankee fan who only liked them because "we're from NJ, they're closest to us" and my favorite "They've won 26 World Series"(Yes, I know it's 27 now assholes, I'm speaking in the past). That incompetence drove me even further away from New York. Mix that together with how much I loved watching the Sox play, and I was officially on board with Red Sox Nation. But, this did not go over well with every one around me. "How could you possibly be a Red Sox fan from NJ?" It was like a sin or something.
Of course, I learned relatively quickly that the Red Sox and Yankees have an insane rivalry. From Pedro throwing Zimmer, to my first heartbreak and really my first "true" memory as a fan thanks to Aaron Boone in a crazy ALCS(thank God I was so young for this or I may have locked myself in a padded room), to the eventual conquering of the evil empire just one year later in the greatest sports comeback ever seen. The more I learned about the Red Sox, the more I loved them. It'd been over 80 years since their last title. And they'd always come up just short whether it be Buckner(ass down, glove down kids), or the Yankees finishing above them, keeping them from the playoffs(before the Wild Card) or eliminating them in the playoffs when they did get there. I love a good underdog and that's exactly what this team was.
Of course, they've since left that underdog title in the past to become arguably the best team of the 21st Century but it was long road to get to this point. Yes, I'm younger so I didn't have to suffer for long. In fact, I barely remember suffering as a Red Sox fan. For the most part, it's all been sunshine and unicorns outside of the dark days of Bobby V and the rebuilding seasons of a few years ago.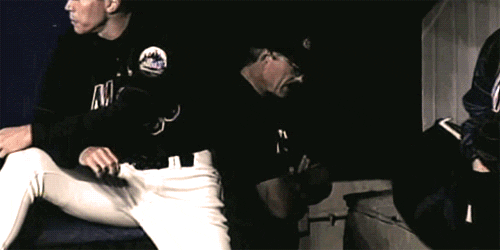 I'm damn proud to say I've been a proud member of Red Sox Nation for over 15 years. Through the heartbreaks, the triumphs, the player signings, the trades, the retirements, the good managers and the bad, I'm Red Sox Nation through and through until the day that I'm through.
So actually, I have to thank the Yankees and their fan base. Thank you for being so unbearably shitty and obnoxious towards other franchises and other fan bases that it directed me even more towards the one thing that I have loved unconditionally for 15 years. If not for your evil empire ways, I may not ever have fallen in love with the Boston Red Sox. I have a small amount of appreciation for you assholes.
Oh, and keep trying to make big moves in free agency to catch Boston… It won't happen. And also, Alex Cora>Aaron Boone. Go Sox!