Welp, my bracket is as busted as they come. My Super Bowl prediction was Texans vs Bears and you see how that panned out. So despite my lack of ability to properly predict a Super Bowl, here's my predictions for the 2nd Round of Playoff action.
Saturday
Indianapolis Colts (10-6) vs Kansas City Chiefs (12-4)
There's one thing that has been synonymous with the Kansas City Chiefs. They don't win at home in the playoffs. Arrowhead is one of the loudest and toughest places to play in the entire NFL, but for whatever reason, come playoff time, the Chiefs don't perform at home. They haven't won at home in the playoffs since 1994. Patrick Mahomes and Tyreek Hill weren't even alive the last time the Chiefs won at Arrowhead in January. And yeah, this Chiefs team is supremely talented. Their offense is action packed and Mahomes is the favorite to win MVP, but Mahomes doesn't have much experience in big time games. He only played in one bowl game in college and it was a losing effort to LSU. He did put up some giant numbers though despite completing only 50% of his passes. The Colts are a really hot bunch right now and their defense is criminally underrated. Oh, AND there's supposed to be a snow storm in Kansas City. I don't think Mahomes has ever had to play in cold as a Texas boy, nonetheless, snow. This massive combination of events correlates in a big upset against a Super Bowl favorite at home.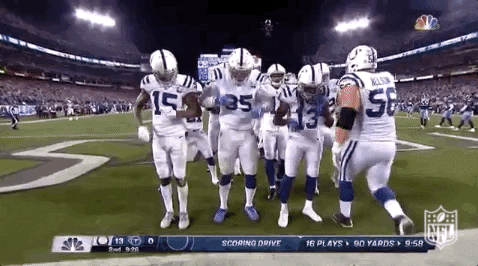 Colts  27     Chiefs  20
Dallas Cowboys (10-6) vs Los Angeles Rams (13-3)
I'm shocked that the Cowboys are still here. Week 8, I was ready to book this team a golf event for January. And yet, they're here and they're thriving. But they come up against one of the best offenses in the league this season. That offense has a major concern this week though. Just how healthy is Todd Gurley? The ideal scenario for LA, he's fresh as a daisy after a month off. But, the big question mark, how healthy is that knee actually? If Gurley is anything less than 100%, Dallas could come into LA and steal a victory on their way to the NFC Title game. Hell, even if Gurley is healthy, that Cowboy defense might be ready to shut down the high powered Rams offense. Dallas steals one. And don't forget, playoffs are for two spoons.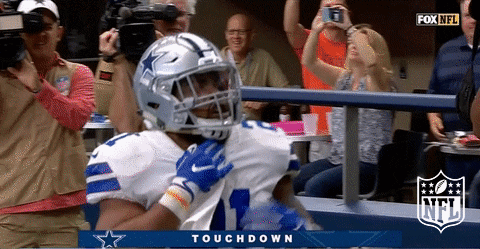 Cowboys  31     Rams  27
Sunday
Los Angeles Chargers (12-4) vs New England Patriots (11-5)
I find it hilarious that people are once again convinced that the Patriots are done. Media and football fans alike think their historic dynasty run might finally be coming to an end. Granted, the Chargers are arguably the most talented all-around bunch in the entire playoffs, but Rivers has never beaten Brady and there is no QB/Coach duo in history that prepare for and execute a gameplan better than Brady and Belichick. Is there a slight chance that the dynasty is coming to an end because of aging stars? Yes, a slim one. Is there a slight chance that a team goes into Foxborough in January and wins? Yes, an even slimmer one. You've got a better chance of lightning striking you down than the Bolts have of winning in Foxborough on Sunday. Pats get it done, and remind everyone that unlike the Chargers, they have a Gronk.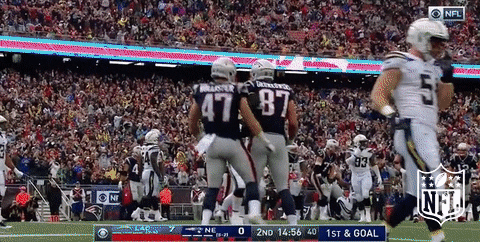 Chargers  20     Patriots  31
Philadelphia Eagles (9-7) vs New Orleans Saints (13-3)
This game put me in quite the conundrum. I was dead set on the NFC Championship game being a battle in the NFC East. Then, Sean Payton walked into the Saints locker room with the Lombardi Trophy on top of $225,000 CASH and told his team, "You want this? Win 3 f***** games." If that doesn't make you want to run through a wall, I don't know what will. I was also convinced last week that Nick Foles was going to flop and granted, he didn't play very well, but he made the plays he needed to make. More importantly, this Eagles team is ready to go to war with Foles as their QB. Foles brings a swagger to the entire team and the entire fan base. It's fascinating that a QB who really hasn't been that good this season, has an entire city by the balls. With that said, Sean Payton has this Saints squad ready to conquer the Roman Empire, never mind a few football games. The combination of Brees, Can't Guard Mike, and the two-headed monster of Kamara and Ingram could be too much for the Eagles defense. It'll be close and the Eagles will stay in it, and hell may even win the game on a big last minute defensive stop, but I think the Saints take it in the final minutes, with help from the second best receiver in football.
Eagles  34     Saints  37
P.S.- Once again, I could see every single one of these predictions going the opposite way. This playoffs really is wide open. It's so fascinating. If you need me, I'll be drinking excessively in celebration of my birthday and to either the success or the demise of the Dallas Cowboys.