For all of you degenerates out there that are looking to bet on the baseball season. I'm here to help. Over the next week or so, I'm going to give my opinions on the over/under win totals of every team in the MLB.
Atlanta Braves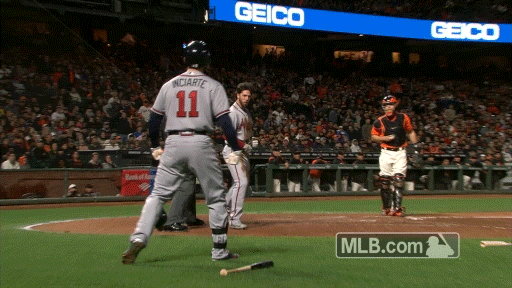 They were a surprising group a year ago because of how good their youth performed. This season, the tables have turned and they're more of a favorite in the National League than an unsuspecting underdog. With young players like Acuna, Swanson, and Albies and the addition of former MVP Josh Donaldson, the Braves can overlook a below average pitching staff on their way to a great season.
Betting the Over/Under:  Hammer the OVER 86.5. The Braves near 95 plus wins in another division winning season.
New York Mets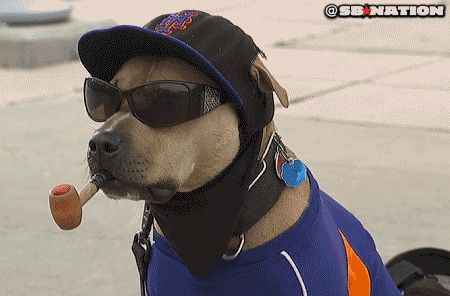 My colleagues will be pleased to see my opinion of the Mets despite their own pessimistic view of the team. The Mets are nowhere near as bad as a large percentage of their fan base thinks. When the pitching staff is healthy, their rotation is one of the absolute best in baseball. They made some nice moves this past off-season to fill out their starting nine and are poised for a run at a birth in the Wild Card Game.
Betting the Over/Under:  Slightly tap the OVER 86.5. I think the Mets flirt with 90 wins this season, and find themselves in the Wild Card Game.
Philadelphia Phillies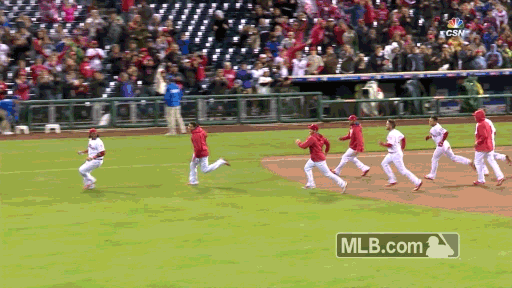 Bryce Harper, no Bryce Harper… this teams not there just yet. They're still young but they are beginning to near the end of their rebuild. Their biggest room for improvement remains their starting pitching. I also don't see this Harper deal being a good fit for either party. I don't see him taking Gabe Kapler seriously as his coach and I think his LONG contract filled with guaranteed money impacts the consistency of his play.
Betting the Over/Under:  Slightly tap the UNDER 86.5. Philly finishes right around .500 this season. Not too disappointing, but not too special either.
Washington Nationals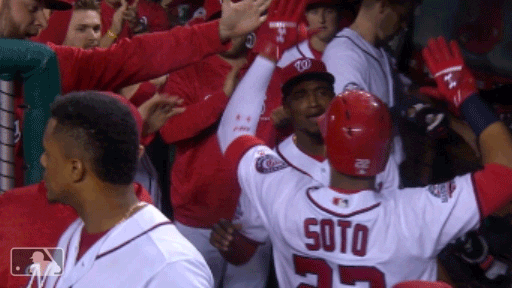 With or without Harper, I don't think the Nationals were going to be hitting the Over/Under line in 2019. They'll still be an okay bunch, but they're missing some big bats in the lineup. Scherzer will be as good as always, but the loss of Harper will be felt on the offensive side of the ball. They're full of young talent in guys like Robles, Turner, and of course, Juan Soto, who's expectations rise every day. The shoes Harper left are going to be hard for Soto to fill this early and Washington feels that this season. I just hope the fans don't bury the kid if he struggles.
Betting the Over/Under:  HAMMER the UNDER 89.5. Washington might be the easiest "Under" to bet on. This is going to feel like a lost season for Washington fans. But, it could always be worse…
Miami Marlins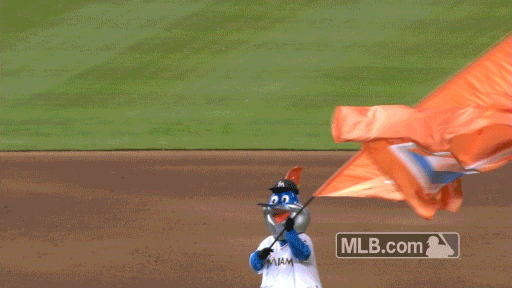 Here's the "it could always be worse" I was referring to. Miami has been in a bad state for a while now and this season will not change that. They're still YEARS away from being contenders, even within their own division… But, the new uniforms and logo design they added for the 2019 season are SWEET, so I guess that's exciting.
Betting the Over/Under:  Slightly tap the OVER 63.5. They don't win anymore than 66-70 games, BUT they dont' lose 100 games like they'd have to to be under the line.
Baseball is finally approaching… as is my opinion on the NL Central.