The cure for your degenerative itches returns. True, meaningful baseball is just weeks away. The AL East is filled with young talent, massive power, and defending champions.
Boston Red Sox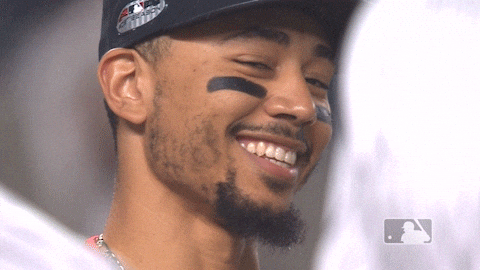 All bias aside… this number genuinely confused me. They're young, the defending champions, and WON 105 GAMES last season. They only lost their closer (who isn't officially lost yet), oh and did I mention they're young and won 105 games last year!? Their offense will be one of the league's best and their starting rotation is easily the best in the division, and finishes Top Five in the league. The only question mark is at closer… but the return of the Kimbrel could be on the horizon.
Betting the Over/Under:  Hit the OVER 93.5. Imagine thinking the young, defending champs are going to lose their division and win under 93 baseball games. It's comical to me. Triple digit win's are on tap in Titletown.
New York Yankees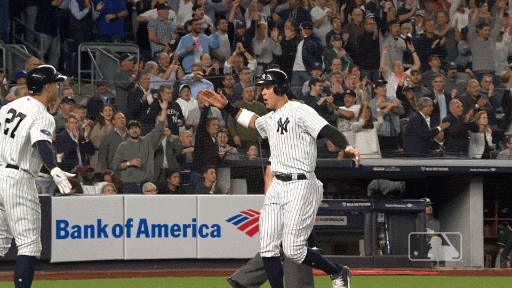 Again, all bias aside… The Yankees are a very good young team. But, their main problem from last season still remains… They live and die by the long ball. And their hitting coach has stayed adamant that their homer or strikeout method will remain their style of play. That's trouble, especially with a starting rotation that's going to give up a bunch of runs. Also, never forget… I predicted Aaron Judge when all of you Yankee fans were screaming Sanchise.
Betting the Over/Under:  Slightly tap the UNDER 96.5. This team does not win 97 or more games. But, they'll be in the Wild Card game and win more than 90 games.
Tampa Bay Rays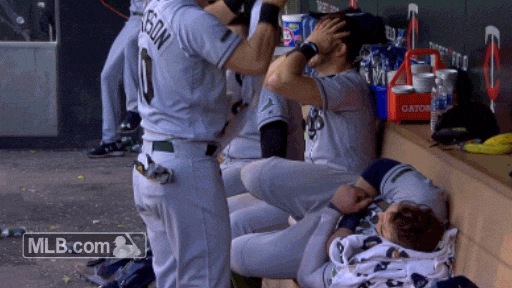 Tampa is fascinating. They were much improved a year ago and they have youth on their side. But, they're still in the rebuilding phase and aren't quite there yet. I would not at all be surprised if Tampa is contending around the All-Star break, but then taper off in the months that follow.
Betting the Over/Under:  Slightly, and I mean SLIGHTLY tap the OVER 84.5. The Rays win 85 or 86 games this season. They're on their way to being legitimate contenders in the division.
Baltimore Orioles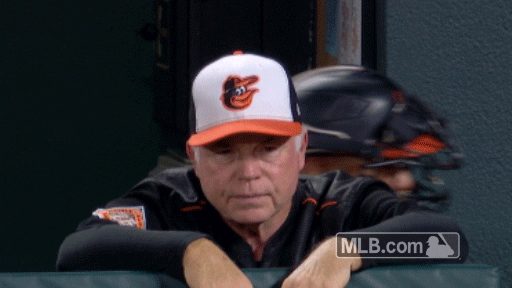 The Orioles are bad… but they are not this bad. Come on Vegas. They were really bad last season, and I mean really bad… but Buck ball is still Buck ball. A fresh start to a new season gives Buck Showalter and his young team a new beginning. I'm not saying they're going to be in the division race by any means, but thinking they'll be that bad again is incorrect.
Betting the Over/Under:  Hit the OVER 59.5. The O's win over 60 this season… not many over 60, but over 60 nonetheless.
Toronto Blue Jays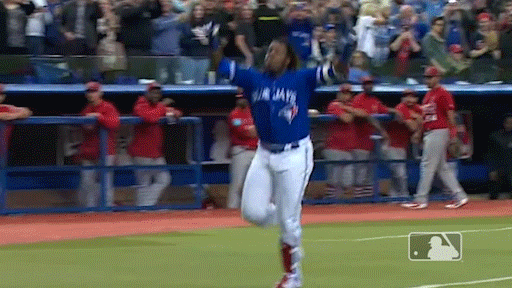 Brace yourselves, Vladdy Jr. is coming. The baseball landscape is convinced he's going to be the second coming. And he will be as long as he stays the course, but to expect that much in his first season is unreasonable. Outside of Vladdy, what else does Toronto have to be excited about? They finish worst than last year, but have a lot to be excited about.
Betting the Over/Under:  Hammer the UNDER 75.5. I have the Blue Jays finishing last in the division which is a bold prediction, but hammering the under is not.