My posts for my degenerative readers returns after a little layoff. The baseball season is finally upon us, so I better get finished with these predictions. So, let's talk about the worst division in baseball.
Cleveland Indians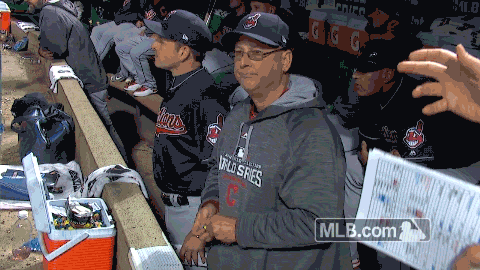 The worst division in baseball is paced by one of the league's best teams and it will continue this season. Tito and the "Windians" still feel like they're in contention to pace the American League and they have every reason to believe so. When one of the best managers of this generation finds himself leading a team with young stars and a very good pitching staff… he foams at the mouth and starts preparing his hand for another ring.
Betting the Over/Under:  Hit the OVER 90.5. The Indians will once again be known as the "Windians." Probably at least 93 times.
Minnesota Twins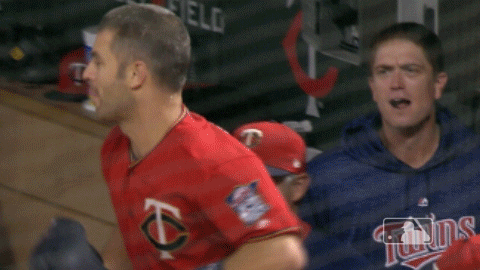 Oh, the Twinkies. They say goodbye to their best player in franchise history, but this season has been a long time coming for their loyal Minnesota fans. It's been nearly a decade since their last division crown and that decade has featured no division titles, 6 losing seasons and an average of just over 22 games out of 1st place. But that time has allowed for rebuilding. And that rebuilding has led them to this season… ready to conquer their rival Indians. Expect them to hit the over on Wins, but conquering the Indians is a further stretch.
Betting the Over/Under:  Hammer the OVER 83.5. The Twinkies are back and will flirt with 90 wins this season. So absolutely hammer the over on a team that will flirt with a birth in the Wild Card game.
Chicago White Sox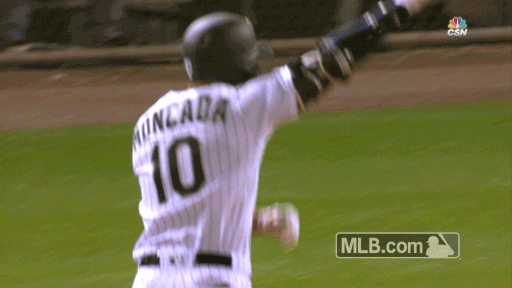 This is where the Central division goes downhill. It's relatively balanced though because there's two teams in true contention, this White Sox team who will be mediocrely average, and then two teams well below the .500 mark. I said this White Sox team will be mediocrely average, but for this team, that's massive improvement from how things have been since their last World Title in 2005. They've done everything right in terms of rebuilding their team through youth and are on their way to being legitimate. Moncada and co. will help this team improve from last season, but they're still a few years away.
Betting the Over/Under:  Slightly tap the OVER 76.5. The South-side Chicago ball club will find themselves flirting with .500 this season. Right around 80 wins should be their destination.
Kansas City Royals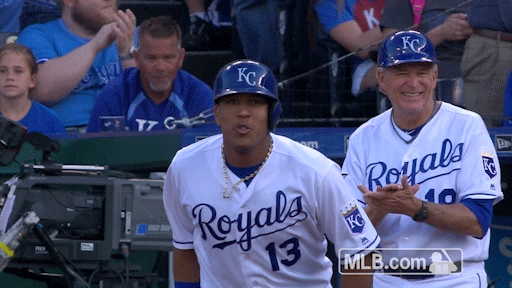 If the Royals can do one thing right, it's rebuild their team through the draft and through trades. That method won them a World Series a few years ago and had them dominating the baseball landscape. Now, they're back to the process of rebuilding and improving their roster through the draft and trading. And if history shows anything, the Royals management knows what they're doing. This season however, is a wash for the Royals. I do love Whit Merrifield though.
Betting the Over/Under:  Slightly tap the UNDER 70.5. They're just not ready yet. I think they could win 70 games on the nose, but that would still be the under.
Detroit Tigers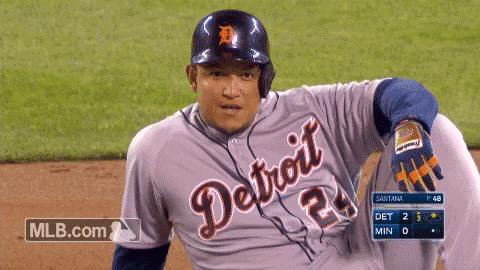 Detroit had so much talent but that talent got SO old SO fast. And now Detroit finds themselves with a very old Miguel Cabrera and a quickly aging Nick Castellanos at the front of the squad and the youth is not ready to carry the load. To finish it off, their pitching staff is the definition of mediocre. It's the perfect recipe to make another last place finish for Detroit. Maybe brighter pastures are ahead though… far ahead… but ahead.
Betting the Over/Under:  Hit the UNDER 69.5. The Tigers may lose 100 baseball games for the first time since their historically bad 2003 campaign.