 2nd Annual Women's Wrestlemania Battle Royal
Winner:  Mandy Rose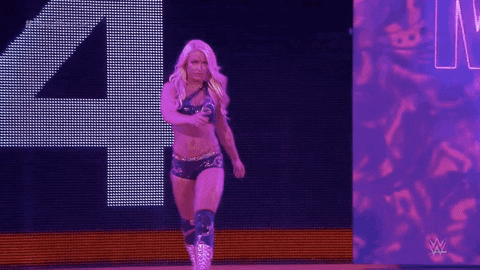 I believe both battle royal's will be on the pre-show and are both more filler to get every one on the big show. It's kind of a shot in the dark and it would make sense for Asuka to win after them taking the title off of her so randomly before the biggest show of the year… but, I've got a hunch that Mandy pulls off the upset. Imagine the heat she could draw eliminating Asuka last when everyone already thinks Asuka has won the match.
Andre the Giant Memorial Battle Royal
Winner:  Braun Strowman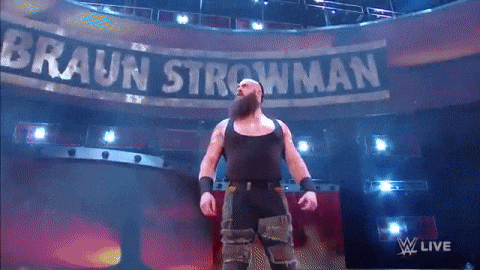 This one is almost too easy to predict. I came very close to picking Mustafa Ali to pull off the underdog upset, but I don't see any way Braun can lose this match. It makes too much sense. Besides, they always have a big guy win the battle royal to memorialize Andre because Vince loves that pose next to the giant trophy. And Mustafa is way too small for that. The trophy would be bigger than him. Also, long shot here, but maybe a returning Harper wins the match??
Buddy Murphy(c) vs. Tony Nese for the Cruiserweight Championship
Winner:  Buddy Murphy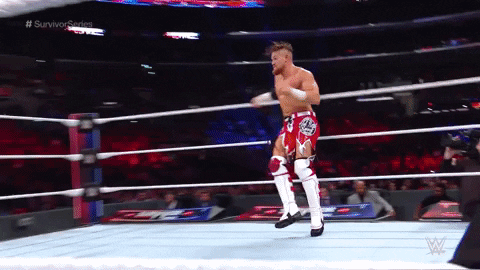 He's fantastic. There's no other way to describe him. He's the reason people watch 205 Live and has had masterful matches with the entire roster. His series of matches with Mustafa Ali is a huge reason Mustafa got promoted to Smackdown and received a huge push. They can't take the title off of him… he carries the division. It would be awesome if this match wasn't on the pre-show and if they're able to give 110% into the match.
The Revival(c) vs. Zack Ryder & Curt Hawkins for the RAW Tag Team Championships
Winner:  The Revival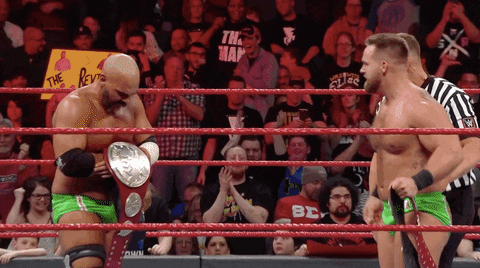 They're the best tag team on the planet. I really believe they could sell a tag team match with a broom stick and a witch. They're tremendous. They brought my interest in tag team wrestling back and I really believe their work in NXT made Vince realize again that tag team wrestling could be truly fantastic. The Ryder & Hawkins story is nice and I have a feeling they could win, but they shouldn't. Forever the Revival.
The Usos(c) vs. The Bar vs. Rusev & Shinsuke Nakamura vs. Ricochet & Aleister Black
Winner:  The Usos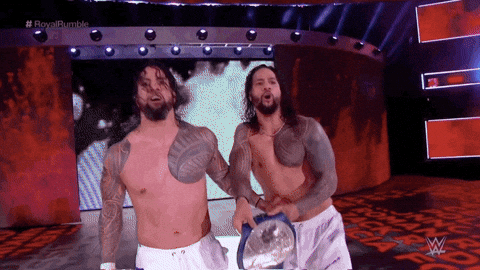 This will be a fun tag team match to watch. There's so much talent involved, but the Usos just recently started their reign and I don't think they'll want to take the straps off them yet. Usos win, with Rusev taking the pin, but it is awesome seeing Black and Ricochet on a Mania card already. Expect a few big spots for Ricochet in this one.
Sasha Banks & Bayley(c) vs. Natalya & Beth Phoenix vs. The IIconics vs. Nia Jax & Tamina
Winner:  The IIconics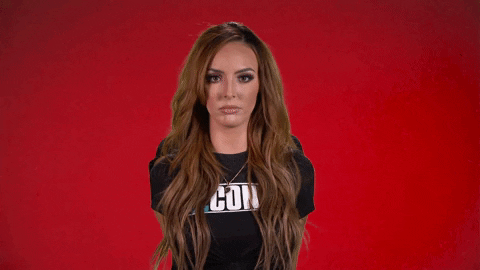 They're the only true tag team in this match. The others have just been thrown together. And yes, Bayley and Sasha are best friends and what not, but we all know that feud is coming down the pipe. The IIconics sneak in and steal a win to steal the titles in what could either be real fun, or an absolute disaster. I think this could be the messiest match of the night.
Samoa Joe (c) vs. Rey Mysterio for the United States Championship
Winner:  Samoa Joe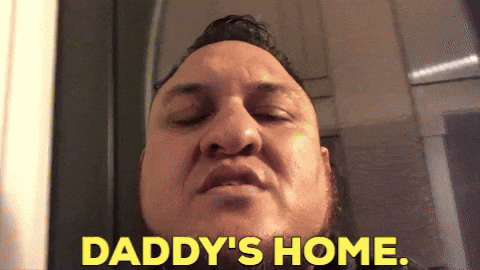 Your classic David vs. Goliath story will be told here. I think it's possible that Rey wins because this is the one title that has eluded him in his career, but I think it's more likely that Samoa Joe wins via the Coquina Clutch. This a dream match for any wrestling fan in their 20's or 30's and should deliver without question.
Kurt Angle vs. Baron Corbin in Kurt Angle's Final Match
Winner:  Kurt Angle
I think this is just a big scam for the fans. I don't think this is Kurt's real final match at all. I think it's just to get the fans to pop big when the real final match happens. Angle picks Corbin's ankle and gets him to tap to the Ankle Lock when….. the ominous tune hits.
Kurt Angle vs. John Cena in Kurt Angle's Real Final Match
Winner:  Kurt Angle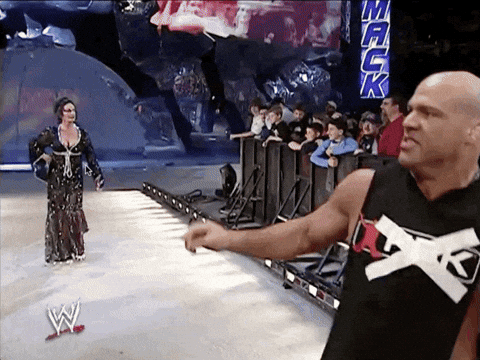 The real final match of Kurt's career will be against one of his all-time favorite opponents. Kurt and Cena go way back and Kurt helped welcome Cena onto WWE TV in 2002. This would be poetic and a real treat for the fans. False finishes would be in abundance and these two have the ability to put on a classic in Kurt's farewell match. And always remember, he's just a Sexy Kurt.
AJ Styles vs. Randy Orton
Winner:  AJ Styles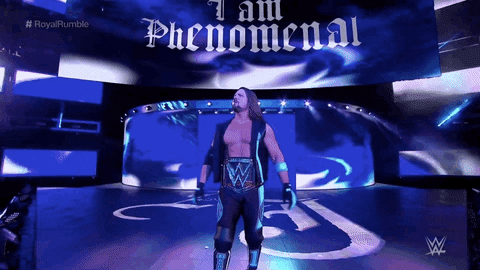 Small indy darling vs. the ideal WWE superstar. At least that's what they're trying to sell us. As if AJ hasn't been the bigger name than Orton since he came to the WWE in 2016. If Orton tries, which I believe he wants to try, this match is going to be absolutely PHENOMENAL. These are legitimately two of the best in-ring performers the business has ever seen. But AJ goes over on Orton in a classic. It's almost a shame to see AJ go from carrying Smackdown as WWE Champion for the better part of 2 years, to mid-card at Wrestlemania. But at least it's against somebody he can tear the house down with. I just hope Randy gives it his all in this match. Springboard 450 into an RKO with a long 2 count for even more drama anyone!?
Shane McMahon vs. The Miz in a Falls Count Anywhere Match
Winner:  The Miz
Imagine one of the lead writers coming to you and telling you that the storyline idea they had for you was based around your father never being proud of you because you weren't a high-flying wrestler. I mean honestly… You couldn't do any better than that creative? Either way, The Miz gets the win to make his daddy proud of him. And he wins using Shane's patented elbow drop from the top rope through the announce table. The perfect ending to a strange storyline. I will also give kudos to Shane… he's been a very good heel. Him and Miz have made me interested in this match despite the terrible back story they were given.
Bobby Lashley(c) vs. "Demon" Finn Balor for the Intercontinental Championship
Winner:  "Demon" Finn Balor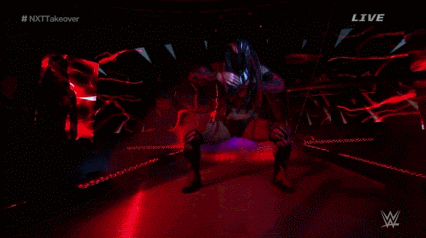 When the "Demon" comes out, nobody is safe. Everybody wanted it at the Rumble and everybody was disappointed. It's now been confirmed for Wrestlemania and I'm expecting an awesome entrance and even more awesome gear. The "Demon King" conquers Lashley on the Grandest Stage of Them All.
Drew McIntyre vs. Roman Reigns
Winner:  Drew McIntyre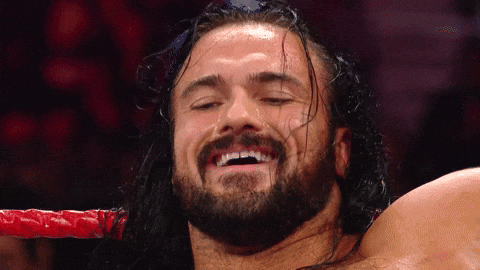 I'm actually very excited for this one. I was a big Drew fan during his first run with the company and have been an even bigger one since his return to the company. It's awesome seeing Roman fully recovered from his battle with Leukemia and getting back on a full time schedule in the ring. And it'll be a really awesome moment when Roman does win, but I'm going with my want here rather than my expectation. It'd be a shame to kill the momentum that they've fed to McIntyre by having him lose his first real big match. Build him up even more by having him conquer Roman Reigns and continue his warpath to the Universal Title.
Triple H vs. Batista in a No Hold's Barred Match with Triple H's Career on the Line
Winner:  Batista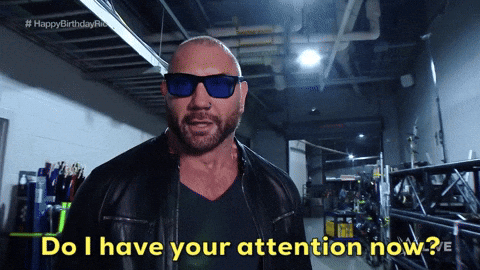 This will be an old fashioned ruthless aggression era showdown. If you want more details on my excitement for this match, click here. You can bet Triple H wants to make up for the debaucheries that he had in Australia and Saudi Arabia by putting on a classic with Batista. I know we're meant to believe that Triple H's career is on the line here, but I think it would be too obvious for him to win. I think we get a major swerve and Batista beats Triple H clean. And we're made to believe that Triple H is actually done, until he's not. Or, maybe he will be done. It could be time considering all the injuries and how much work he's doing with NXT and 205 Live. And that role will only get larger and larger within RAW and Smackdown as well. This could be the year Triple H actually hangs up his boots. Side note: announce tables be warned, you know somebody's going through one in this match… if not two.
Elias Concert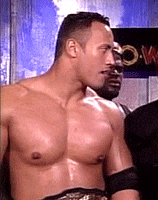 Bold prediction, Elias will perform for over 80,000 people. But, he won't be alone. The Rock will make an appearance and sing with Elias before layin' the Smackdown on Elias candy ass all over MetLife. Maybe, this is just a pipe dream because of how fantastic this would be, or maybe it will really happen. I'm so hopeful of the latter.
Daniel Bryan(c) vs. Kofi Kingston for the WWE Championship
Winner:  Kofi Kingston The long awaited crowning of one of the most underrated and under appreciated workers the business has ever seen. Kofi deserves it and him and Daniel Bryan will be able to absolutely steal the show together. Kofi will also become the first ever African American WWE Champion (I'm not counting the big gold belt. Specifically the OG WWE Title). It's been a long time coming, but it's what the fans want. It's been the perfect build that the fans could truly get behind. The question will immediately become, how long until E and Xavier turn on their New Day brother and E takes the title off Kofi with Xavier as his mouthpiece?? Side note: Daniel Bryan has been fantastic as Champion. People forget just how good he can be as a character. I wouldn't mind if he held the title just because of how good he's been. With that said, I'm Team Kofi all the way.
Brock Lesnar(c) vs. Seth Rollins for the Universal Championship
Winner:  Seth Rollins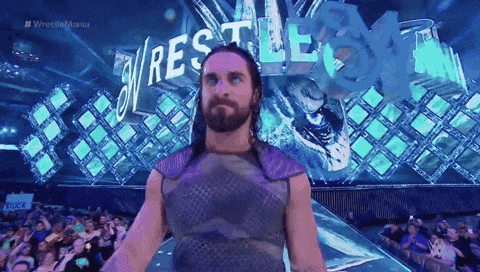 It's time. It's just time. The fans are begging for the belt to be off Brock. We'd take a doorknob as long as they showed up with the belt every week. The fact that it's going to be the Architect and one of best wrestler's on the planet is just a major bonus. I'd bet money on a lot of F5's, probably 20 suplexes, a Curb Stomp countered into an F5 (similar to that of the Wrestlemania 31 RKO), a Phoenix Splash, and probably 3 Curb Stomps. And MAYBE, just MAYBE… Paul Heyman turning on Brock Lesnar and helping Seth Rollins win the Universal Championship.
Ronda Rousey(c) vs. Charlotte Flair(c) vs. Becky Lynch in a Winner Take All Match for the RAW and Smackdown Women's Championships
Winner:  Becky Lynch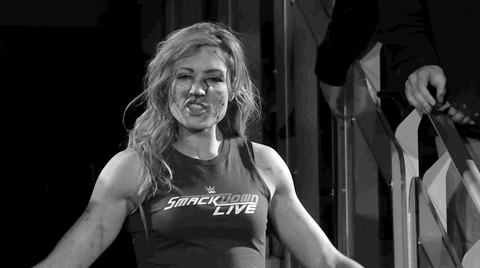 For the first time ever, women are closing Wrestlemania. It wasn't that long ago that they were an after thought getting a few minutes on shows. No more. They are the selling point of the show. And "The Man" is the biggest reason for it. From pre-show to main eventing the biggest show of the year… Becky Lynch has come a long way, and she's earned every bit of the glory she's going to receive on Sunday Night. Charlotte taps to the Dis-arm-her, Ronda leaves for a while with her rep still in tact, and Becky walks away with all of the gold. I just hope the crowd isn't too burned out after the long night, and are still as excited for this moment as they should be after all of the months of build up.
I'm very excited for this night. Wrestlemania is always an exciting night and it'll be even more exciting as I'm attending for the second year in a row. Enjoy ladies and gents, it should be a doozy.