We're three weeks into the season and my pre-season prediction of the AL West is finally here.
Houston Astros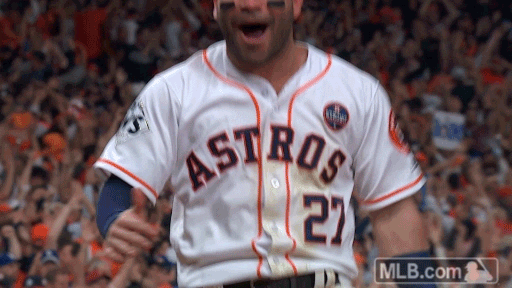 They've been at the top of the food chain in the AL for the last 2 years. And yet every season, they still manage to get better and even scarier. And this offseason, they've managed to get better from their 2019 campaign. A perfect breed of youth, all stars, and young players that are already all stars have the 'Stros ready to not only win the division again… but to win the whole damn thing.
Betting the Over/Under:  Hit the OVER 96.5. It's wild to think that I would bet a team would win more than 96 games, but this Astros team is that good.
Los Angeles Angels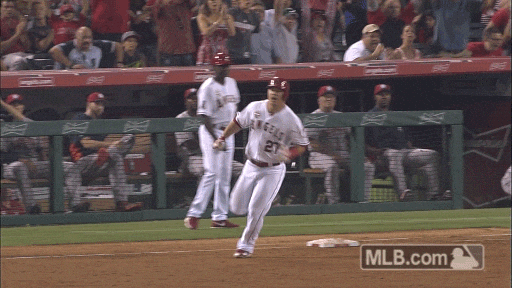 They have the best player on the planet and some very nice pieces around him. And yet each year, the Angles still seem to only manage to be mediocrely average. I think this year will finally turn that around. Call it a hunch, or just call it me thinking so high of Trout that he can carry a team to the playoffs on his back. The Angels have just enough with this year's MVP (Trout) to get to the Wild Card.
Betting the Over/Under:  Hammer the OVER 81.5. And take the odds on Trout winning the MVP. Which will probably not be that great of odds to win a lot, but it's going to happen.
Oakland Athletics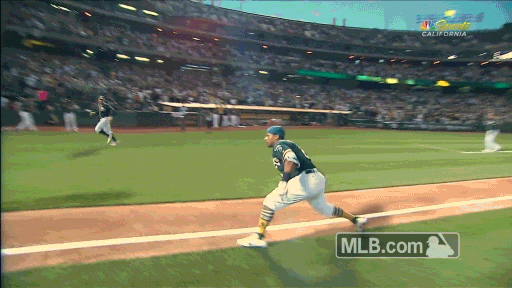 The A's burst back out onto the scene last year paced by some young studs on the corners and some major power bats throughout the lineup. The A's finish right around last year's record, but that doesn't mean they make the playoffs. If Olson, Chapman, and co. continue to improve… the sky's the limit in Oakland. If they don't improve, you can bet Billy Bean will have a ticket out of Oakland booked for them.
Betting the Over/Under:  Hit the OVER 83.5. The A's offense is going to carry them to around 85 wins. But, short of the playoffs. So, who knows how different this team could look when they don't make the playoffs.
Seattle Mariners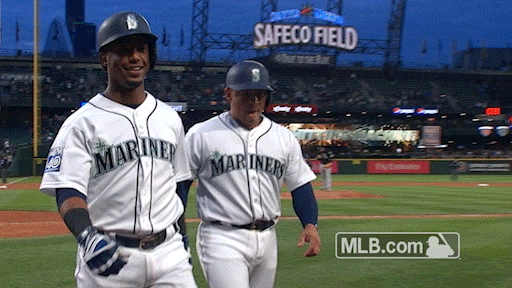 They're hot as a fox in a forest fire to start the season, but there's always that one team every season that starts off absurdly hot and then tapers off into obscurity by season's end. Most are convinced it's Tampa… it's not. It's this team out west in rainy ass Seattle that's going to fall off. But they're not as bad as they'd have to be to hit the under.
Betting the Over/Under:  Hammer the OVER 70.5. They're going to be just good enough to flirt with .500. Right around 80 wins is where the Mariners will lie.
Texas Rangers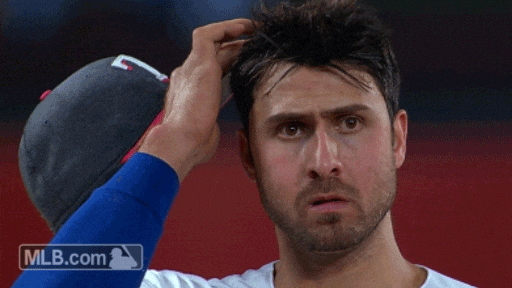 What has 2 legs, will hit 40 homers, strike out 250 times, and can hit a ball 500 feet? Why Joey Gallo of course. He's a literal dinger or bust player. Gallo is a nice young piece to have, but until those strike out numbers go down, his ceiling is no higher than being Adam Dunn. The emotional leader of this team, Adrian Beltre, is gone and the Rangers are in full rebuild mode. They say everything's bigger in Texas… that's what they'll be saying about the Rangers loss column in September.
Betting the Over/Under:  Hit the UNDER 71.5. It won't be much under… but somewhere around 65 wins for the Rangers.